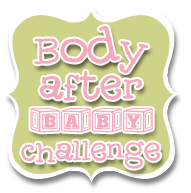 Well, last week I did pretty well:
I went to gym 5 days - considering I had a toddler with Gastro, I think I did well..lol
I lost 0.7kgs this week - which I think works out to about 1.5lbs.. so I am a bit short there, but something is better than nothing!
I cut down on my sugar, but it is still not where I want it to be.
Lets not talk about snacking in general, it was not a good week when it comes to this goal.
My goals for next/this week:
To lose 1kg - 2.2lbs
To cut out all sugar
To only snack on healthy food
To get to gym at least 5 times in the week
and to drink 2litres of water a day!
Away Baby Fat Away!